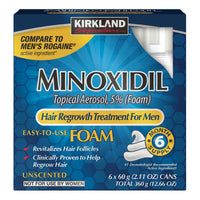 YOUR TRUSTED SUPPLIER
There are several different types of hair loss that can affect men. By far the most common is male pattern baldness, where hair both starts to thin at the crown of the head and recede from the hairline. Around twenty five per cent of men will start to experience this from the age of about 21 and by the age of 50 approximately 85% of men will have some level of noticeable hair loss. Male pattern baldness has a genetic cause and can be inherited from traits in either parent.
The technical name for this type of hair loss is androgenetic alopecia, which can affect both men and women. Changing levels in testosterone result in the production of a molecule called DHT. Higher levels of DHT cause the hair follicles to shrink, resulting in existing hair falling out and preventing the re-growth of new hairs. Men have higher levels of testosterone than women which is why changing levels have a more significant impact and why men have a greater tendency to suffer from baldness.
Shop Now
YOUR TRUSTED MINOXIDIL SUPPLIER
Minoxidil Care have over 30 years experience in international sourcing which has allowed us to build a reliable and cost effective supply chain.
In addition, we have proudly teamed up with healthcare professionals to ensure all our products are of high quality and authenticity.
One of our main objectives in providing you this platform is to bring quality hair products to you at a fair price as swift as possible.
Shop Now